Yellow Price, the discount price on selected standard and premium products from the supermarket chain SPAR. This campaign of ads in the newspapers and supporting movie on television had the aim of confirming the awareness of the name Yellow Price at the end users.
Owner: SPAR Danmark A/S
Advertising Agency:
Ellerman Rønler AD
Idea/Copy/Art Director: Rasmus Harnung
Production: Kudos / Dorte Lehrmann
Example of the weekly distributed offer leaflet from SPAR with special and reduced offers to residential households in Denmark. This is my contribution for a redesign and brush up of the known format.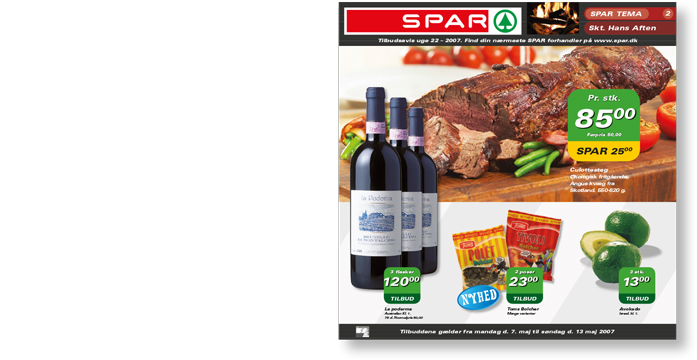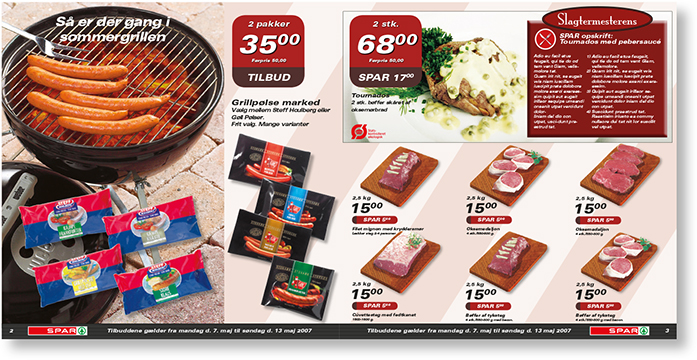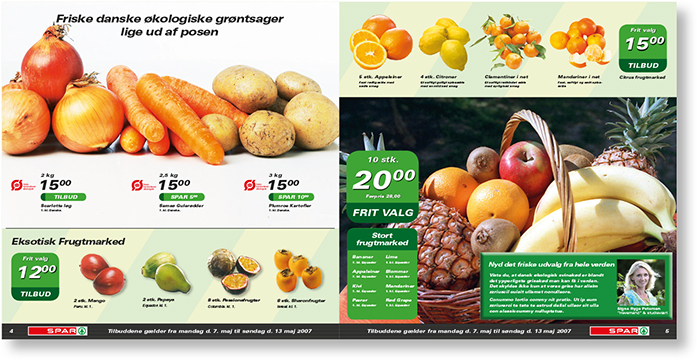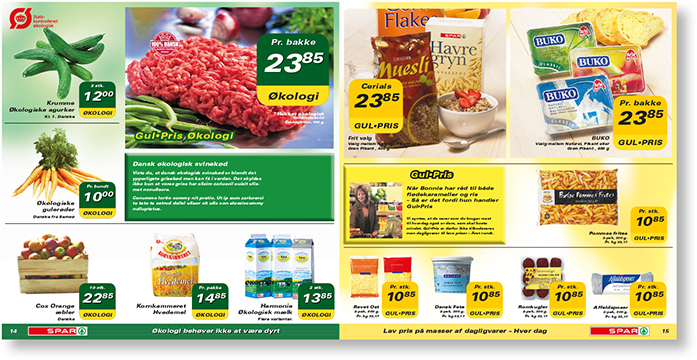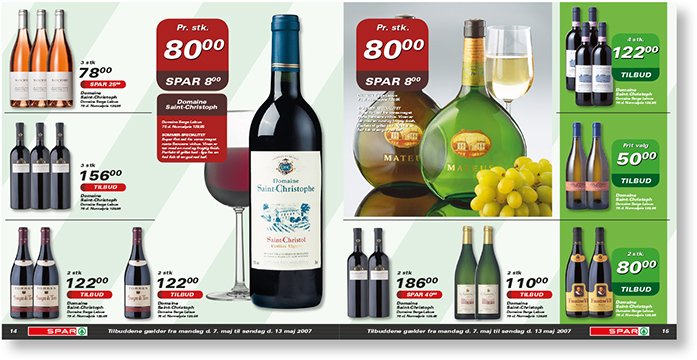 The Whisper Movie. Television ad for weekley offers from SPAR
The Christmas Movie. Television ad for christmas offers from SPAR.