Fertin Pharma is the world leader in medical chewing gum and the main producer of nicotine chewing gum to quit smoking.
Studies shows, that dietary supplements is necessary for a small (but growing) range of kids and young students.
But the studies also point out, that they don't get the supplement unless it is very easy to consume. Chewing gum with Calcium, C-vitamin, Fluor and Chlorhexidine get the job done. This campaign was rolled out to end users, dentists and pharmacies simultaneous.
Marketing material for pharmacies

Folders for end users telling about the new products
Campaign and product information, info letter, competition, gimmick and window posters.
A 25 cl. milk container without milk. The gimmick contains 10 chewing gum with calcium. Two chewing gums equals a glass of milk.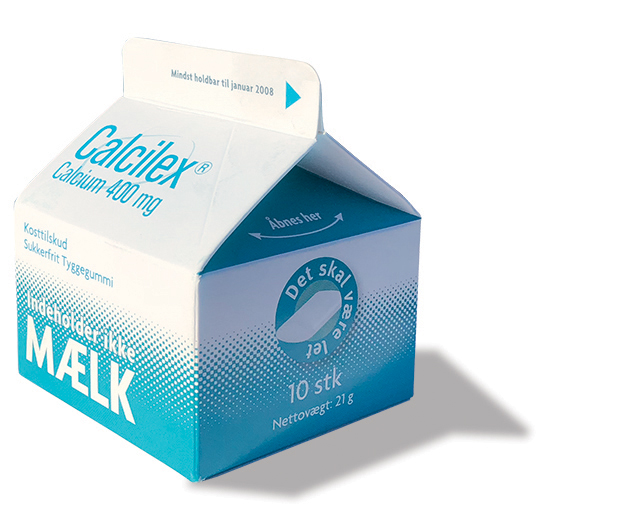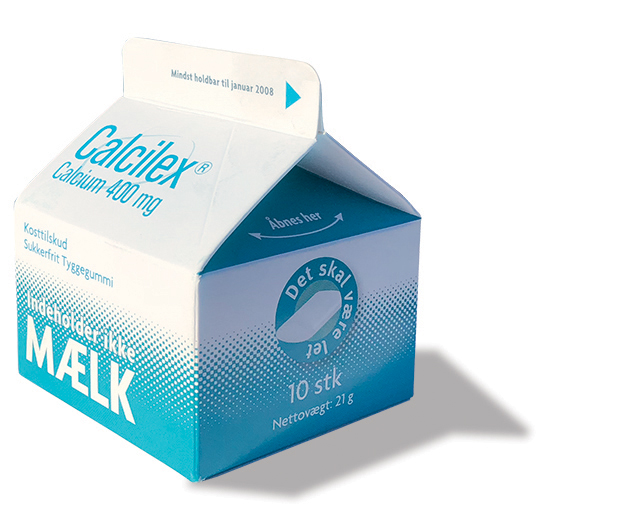 Marketing material for dentists

Detailer about the two main products focused on clean and healthy teeth and mouth with Fluor and Chlorhexidine.